HUBUNGAN ANTARA COMPULSIVE BUYING DENGAN PERILAKU BERHUTANG (Studi Kasus Pada Ibu-Ibu Perumahan Angkatan Udara di Madiun)
Abstract
Consumptive behavior is indicated by the desire to use certain goods or services excessively and less necessary, in other words, people in using goods or services use money value more than the value of production for goods or services that are not a basic need. In meeting these needs, humans need money, to meet these lifestyles. Without money, another way to take is debt. The purpose of this study is to provide empirical evidence about the relationship of compulsive buying with debt behavior.
This research was conducted on wives living in Perkutut Lanud Iswahjudi Madiun housing complex. Data collection techniques using a questionnaire. Data analysis uses Pearson Product Moment correlation.
The results showed that there was a strong relationship between compulsive buying and debt behavior. This means that if the value of the variable impulsive buying has increased will be followed by an increase in the behavior of debt, likewise if compulsive buying has decreased will also be followed by a decrease in debt behavior.
Keywords: compulsive buying, debt behavior
References
Abramowitz, J., & Houts, A. 2005. Concepts and Controversies in Obsessive Compulsive Disorder. New York: Springer Science.
Brotoharsojo, H. 2005. Psikologi Ekonomi & konsumen. Jakarta: Universitas Indonesia.
Dittmar, H. 2005. Compulsive buying - a growing concern? An examination of gender, age, and endorsement of materialistic values as predictors. British Journal of Psychology, 96 (4).
Lee, S.H and Workman, J.E. (2015). "Compulsive Buying and Branding Phenomena". Journal of Open Innovation: Technology, Market, and Complexity. Vol. 1(3).
Risamana, Wuri dan Dewi Retno Suminar. 2017. Hubungan Antara Persepsi Terhadap Pengasuhan Orang Tua Dengan Kecenderungan Compulsive Buying Pada Wanita Dewasa Awal di Surabaya. Jurnal Psikologi Pendidikan dan Perkembangan. Vol. 6(1).
Quoquab, F., Yasin, N.M., Banu, S. (2013). "Compulsive Buying Behaviour Among Young Malaysian Consumer". World Review of Business Research. Vol.3(2).
Wibowo, Kukuh Prasetyo. 2016. Pengaruh Compulsive Buying Dengan Perilaku Berhutang (Dissaving). Skripsi. Fakultas Psikologi Universitas Muhammadiyah Malang.
Refbacks
There are currently no refbacks.
Indexed by: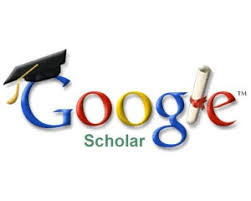 Editorial Office:
Universitas PGRI Madiun
Kampus 3 Lantai 2
Fakultas Ekonomi dan Bisnis
Jl. Auri no. 14-16 Madiun