PENGARUH KUALITAS LABA TERHADAP KINERJA KEUANGAN DENGAN MANAJEMEN LABA SEBAGAI VARIAABEL INTERVENING (Studi Kasus Pada Perusahaan Pemenang Award Tahun 2014-2017 )
Abstract
Financial statements are a management responsibility for the company, which indirectly reflects the good and bad performance of a company. For external parties, financial statements are the main communication media tool with internal parties. Nowadays, there are methods that can be carried out by management in managing the company's financial statements. Earnings quality actions can affect the company's financial performance which is useful for investors. This study is intended to determine the extent of the effect of earnings quality on financial performance.
The samples used in this study were companies that won Annual Reporting Award (ARA), Indonesian CSR Award (ICA), and Indonesian Sustainability Reporting Award (ISRA) which were listed on the Indonesia Stock Exchange in the 2014-2017 period. Data processing methods are carried out using validity, reliability and descriptive statistical analysis. While the data analysis method used is to use SPSS software to determine the relationship between variables. From the results of this study note that earnings quality has a significant effect on financial performance directly and indirectly through earnings management as an intervening variable.
Keywords: Earnings quality, Financial performance, earnings management
References
Anastasia, Deby Meilic Theacini dan I Gde Saputra Wisadha. Pengaruh Good Corporate Governance, Kualitas Laba dan Ukuran Perusahaan pada Kinerja Perusahaan. E-Jurnal Akuntansi Universitas Udayana Vol 7 No. 3 2014.
Bursa Efek Indonesia. Diunduh pada tanggal 1 Maret 2019. Tersedia: www.idx.co.id
Fitriyani Dewi, Eko Prasetyo, Andi Mirdah, dan Wirmie Eka Putra. Pengaruh Manajemen Laba Terhadap Kinerja Perusahaan dengan Kualitas Audit Sebagai Variabel Pemodersi. Jurnal Dinamika Akuntansi vol. 6, N0. 2, September 2014.
Ghozali, Imam. 2016. Aplikasi Analisis Multivariate Dengan Program IBM SPSS 23. Semarang : Badan Penerbit Universitas Diponegoro.
Riska Astari, Ni Ketut, dan Dharma Suputra I.D.G 2019. Pengaruh Ukuran Perusahaan, Kepemilikan Manajerial, dan Kinerja Keuangan Pada Manajemen Laba. E-Jurnal Akuntansi Universitas Udayana Vol. 26 No. 3, Maret 2019.
Sugiyono. 2015. Metodologi Penelitian. Bandung : Alfabeta.
Refbacks
There are currently no refbacks.
Indexed by: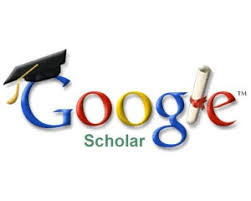 Editorial Office:
Universitas PGRI Madiun
Kampus 3 Lantai 2
Fakultas Ekonomi dan Bisnis
Jl. Auri no. 14-16 Madiun