PENGARUH PRIVATELABEL DAN CONVENIENCE STORE TERHADAP CITRA RITEL
Abstract
The strategy undertaken by Indomaret to improve retail image, namely making private label products, is a form of innovation from retailers determining the right strategy to win in competition and classifying stores into convenience stores, which are shops that provide daily necessities. Ranging from food, drinks, and household needs. The purpose of this study was to determine the effect of Indomaret's private label and convenience store on Indomaret's retail image either partially or simultaneously.
This research was conducted on Indomaret consumers in Madiun City. Data collection techniques using a questionnaire. Data analysis uses multiple regression analysis, t test and coefficient of determination.
The results showed that: (1) Private label has a positive and significant effect on Indomaret's retail image in Madiun City; (2) Convenience store has a positive and significant effect on Indomaret's retail image in Madiun City; (3) Private label and convenience store has a positive and significant effect on retail image Indomaret in Madiun City.
Keywords: private label, convenience store, retail image
References
Chen, Ching-Liang. 2009. Strategic thinking leading to private brand strategy that caters for customers' shopping preferences in retail marketing. African Journal of Business Management Vol.3 (11).
Foster, Bob. 2008. Manajemen Ritel. Bandung: Alfabeta.
Kismono, Gugup. 2012. Pengantar Bisnis. Jakarta: PT. Gramedia Pustaka Utama.
Kotler, Philip. 2000. Prinsip-Prinsip Manajemen Pemasaran. Jakarta: Prenhalindo.
Levy, M. & Weitz, B.A. 2002, Retail Management 6thedition., New York: Penerbit Mc.Graw-Hill.
Rahayu, Mintarti. 2016. Analisis Pengaruh Citra Toko, Citra Merek Produk PrivateLabel, dan Nilai yang Persepsikan Terhadap Loyalitas Pelanggan (Studi pada Pelanggan Giant di Kota Malang). Jurnal Ekonomi Bisnis Vol. 21, No. 1. Fakultas Ekonomi dan Bisnis Universitas Brawijaya Malang.
Simanjaya, Erik. 2014. Pengaruh Produk Merek Toko Terhadap Citra Ritel dan Loyalitas Konsumen Studi Pada Hypermart dan Carrefour. Skripsi. Program Studi Manajemen Fakultas Ekonomi Universitas Atma Jaya Yogyakarta
Wu P.C.S, Yeh G.Y.Y., Hsiao C.R. 2011. The Effect Of Store Image And Service Quality On Brand Image And Purchase Intention For Private Label Brands, Australian Marketing Journal Vol.19, pp.30-39.
Yudiono, Nur. 2016. Pengaruh Store Image (Citra Toko) Terhadap Pembentukan Private Brand Image (Citra Merek Produk Privat) (Survei pada Pembeli Produk Private Brand (Produk Merek Giant)pada Giant Hypermarket Gajayana Kota Malang). Jurnal Administrasi Bisnis. Vol. 32 No.1 Fakultas Administrasi Universitas Brawijaya.
Refbacks
There are currently no refbacks.
Indexed by: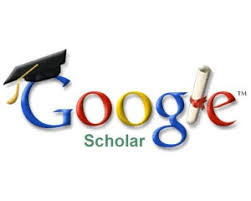 Editorial Office:
Universitas PGRI Madiun
Kampus 3 Lantai 2
Fakultas Ekonomi dan Bisnis
Jl. Auri no. 14-16 Madiun