PENGARUH FITUR PRODUK DAN PERILAKU KONSUMEN TERHADAP MINAT MENGGUNAKAN KEMBALI MODA TRANSPOTASI BUS DOUBLE DECKER P.O HARAPAN JAYA
Abstract
This research was conducted at the Harapan Jaya bus agent located on the Ngawi highway, Gulun Village, Maospati District, Magetan Regency. The results of observations from this place are the Harapan Jayabus fleet becoming a new transportation mode with features and facilities that are attractive to consumers. The purpose of this study is to know partially between product features (X₁), and consumer behavior (X₂), to the interest in reusing of transportation mode (Y) the P.O Harapan Jayadouble decker bus. This research is a quantitative study, with data collection techniques through questionnaires. The sampling technique uses nonprobability sampling technique with purposive sampling technique. The number of respondents was 214 people. Data analysis using multiple linear regression analysis, classic assumptions, hypothesis testing (t-test). Based on the results of the t-test, it was found that the Product Feature Variable (X₁) partially had a positive effect on Reuse Interest (Y), while the Consumer Behavior Variable (X₂) partially had no significant effect on Reuse Interest (Y).
Keywords: Product Features and Consumer Behavior
References
Kotler, Philip. & Keller, Kevin Lane. 2012. Marketing Management.
Sugiyono. 2016. Metode Penelitian Kuantitatif, Kualitatif, Dan R&D. Alfabeta.
Tjiptono, Fandy. 2012. Strategi Pemasaran. Andi
Ghozali, I. 2016. Aplikasi Analisis Multivariete dengan Program IBM SPSS 23. Semarang: Badan Penerbit Universitas Diponegoro.
Refbacks
There are currently no refbacks.
Indexed by: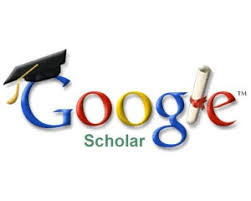 Editorial Office:
Universitas PGRI Madiun
Kampus 3 Lantai 2
Fakultas Ekonomi dan Bisnis
Jl. Auri no. 14-16 Madiun