PENGARUH WORK FAMILY CONFLICT TERHADAP JOB STRESS DAN JOB PERFOMANCE DENGAN STATUS DAN GENDER (STUDI KASUS PADA PT. SAMPOERNA MADIUN)
Abstract
This study aims to determine the effect of work family conflict on job stress and job performance with status and gender as intervening variables (case studies on PT. Sampoerna factory workers). This research is gender based on factory workers in general who only specialize women to be employed. The sample in this study was taken using data collection called purposive sampling. The number of samples used is as many as 100 respondents. The data obtained were analyzed using PLS (Partial Least Square) analysis techniques through SmartPLS software. In addition, a sobel test was conducted to test the relationship of intervening variables. The results showed that work family conflict had a positive and insignificant effect on job stress. The results show that work family conflict has a negative and not significant effect on job performance. The results showed that work family conflict had a negative and insignificant effect on status and gender. The results show that job stress has a negative and not significant effect on job performance. The results show that status and gender have a positive and significant effect on job stress. And the results show that status and gender have a negative and not significant effect on job performance
. 
Keyword: Work Family Conflict, Job Stress, Job Perfomance,Gender, Status
References
Arikunto, S. 2010. Prosedur penelitian : Suatu Pendekatan Praktik. (Edisi Revisi). Jakarta : Rineka Cipta.
Divara, Rahyuda. 2016. Pengaruh Work Family Conflict Terhadap Stres Kerja Dan Komitmen Organisasional Pegawai Kontrak Dinas Kebudayaan Provinsi Bali. Jurnal Manajemen Unud. Vol. 5, No. 11.
Farah, Wilda. 2017.Pengaruh Work Family Conflict, Kepemimpinan Transformasional dan Kompleksitas Tugas Terhadap Job Satisfaction.
Fakih, Mansour. 2013. Analisa Gender & Transformasi Sosial. Yogyakarta: Pustaka Pelajar.
Ghozali, Imam., Latan, Hengky. Partial Least Square. Edisi Kedua.
Kalengdesang. 2013. Pengaruh Konflik Pekerjaan-Keluarga Terhadap Stres Kerja dan Keinginan Berpindah Pada Pekerja Wanita.
M.Kotteeswari., Sharief, Tameem. 2014. Job Stress And Its Impact on Employees' Performancea Study With Reference to Employees Working in Bpos. International Journal of Business And Administration Research Review. Vol.2, Issue.4.
Nugroho, Riant. 2008. Gender dan Strategi Pengarus-Utamaanya di Indonesia. Yogyakarta: Pustaka Pelajar.
Robbins, Stephen P. 2006. Perilaku Organisasi. Edisi kesepuluh. Jakarta: PTIndeks Kelompok Gramedia.
Robbins, Stephen P. 2008. Perilaku Organisasi Buku 2. Jakarta: Salemba Empat.
Sedarmayanti. 2013. Manajemen Sumber Daya Manusia: Reformasi Birokrasi Dan Manajemen Pegawai Negeri Sipil. Bandung: PT Refika Aditama.
Sedarmayanti. 2014. Sumber Daya Manusia dan Produktivitas Kerja: Jakarta: Mandar Maju.
Sugiyono.2010. MetodePenelitian Kuantitatif Kualitatif & RND. Bandung: Alfabeta.
Refbacks
There are currently no refbacks.
Indexed by: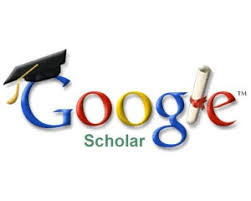 Editorial Office:
Universitas PGRI Madiun
Kampus 3 Lantai 2
Fakultas Ekonomi dan Bisnis
Jl. Auri no. 14-16 Madiun