REDESAIN MODEL WISATA GRAPE PADA POTENSI PENINGKATAN PAD
Abstract
This study aims to redesign the Grape tourism to increase the Madiun Regency Original Local Government Revenue. This research was conducted on the Dinas Koperasi, Perindustrian, Perdagangan dan Pariwisata of Madiun Regency, tourists, and the community around Grape tourism. The results of the study showed that the redesign of Grape tourism made the Government of Madiun Regency optimistic that many tourists visited. Therefore, it is hoped that by restructuring the Grape tourism, it can increase Original Local Government Revenue Original Local Government Revenue from the tourism sector.
Keywords: redesign, Original Local Government Revenue
References
The American Heritage Dictionary of the English Language. (2011). Houghton Mifflin Harcourt.
Ardhani, Pungky. (2011). Pengaruh Pertumbuhan Ekonomi, Pendapatan Asli Daerah, Dana Alokasi Umum, dan Dana Alokasi Khusus Terhadap Pengalokasian Anggaran Belanja Modal (Studi Pada Pemerintah Kabupaten/Kota di Jawa Tengah). Skripsi. Fakultas Ekonomi Universitas Diponegoro.
Arraniry, Fernanda. (2018). Analisis Pengaruh Sektor Pariwisata Terhadap Pendapatan Asli Daerah di Provinsi Nusa Tenggara Barat (Tahun 2012-2016). Skripsi. Fakultas Ekonomi UII Yogakarta.
Nugroho, Setyo. (2001). Demokrasi dan Tata Pemerintahan Dalam Konsep Desa dan Kelurahan. Jurnal Ekonomika.1(2).p.59-70
Pitana, I Gede dan Gayatri, Putu G. (2005). Sosiologi Pariwisata. Yogyakarta: Andi.
Rawis, Prysilia R. (2015). Pengembangan Wisata Religius Dalam Meningkatkan Pendapatan Masyarakat dan Pendapatan Asli Daerah (PAD) (Suatu studi pada Objek Wisata Bukit Kasih Toar Lumimu'ut kanonang Kabupaten Minahasa). Jurnal Administrasi Publik. 2(29)p.1-10.
Santosa, U Bayu. (2016). Penataan Fasilitas Wisata Waduk Selorejo. Jurnal Mahasiswa Jurusan Arsitektur. 4(4)p.1-8.
Undang-Undang Republik Indonesia No. 10 Tahun 2009 Tentang Kepariwisataan
Yanti, Novi dan Hadya, Rizka. (2018). Kontribusi Sektor Pariwisata Terhadap Peningkatan PAD Kota Padang. Jurnal Benefita. 3(3)p.370-279.
Refbacks
There are currently no refbacks.
Indexed by: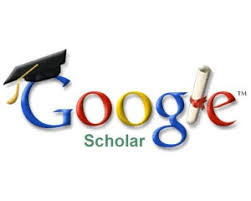 Editorial Office:
Universitas PGRI Madiun
Kampus 3 Lantai 2
Fakultas Ekonomi dan Bisnis
Jl. Auri no. 14-16 Madiun