PENGARUH CORPORATE GOVERNANCE TERHADAP CORPORATE FINANCIAL PERFORMANCE, PADA PERUSAHAAN MANUFAKTUR BEI TAHUN 2015-2017
Abstract
This study attempts to analyze the determinants of Corporate Financial Performance in Indonesia Stock
Exchange Manufacturing companies in 2015-2017. For this purpose, the company observed data of 63 data in
BEI Manufacturing Companies in 2015-2017, companies were selected and analyzed using multiple Linear
regression. This study showed that the relationship between Managerial and Institutional Ownership towards
Corporate Financial Performance and Corporate Secretary, CEO tenure as a control variable. The results of this
study indicate that Managerial and Institutional Ownership and Corporate Secretary, CEO tenure as control
variables have no effect on Corporate Financial Performance.
Keywords: Corporate Financial Performance, Managerial Ownership and Institutional Ownership, Corporate
Secretary, CEO tenure
References
Anggraini, Nenny. 2007. "Corporate SocialVResponsibility". BuletinEkonomi, Vol.10, No.2, September 2007 : 40-46
Boediono, Dr. 2006, "CSR, Elemen Utama TataLaksanaKemasyarakatan yang Baik" Republika17 September 2006
Barnea, Amir & Amir Rubin. 2006. "CorporateSocialReponsibility as a Conflict between Shareholders".Paper presented to EFA 2006Zurich Meeting,Swiss, Europe.
Chung & Pruitt .1994. A Simple Approximation ofTobin's Q, Financial Management
Daniri, Mas Achmad. 2005. Good CorporateGovernance, Konsep dan Penerapannya DalamKonteks Indonesia. Jakata: PT RayIndonesia
Downes, J. & Goodman, JE. 1998 Dictionary ofFinance and Investment Term, Barrons Educational Series
EuisSoleha, Taswan. 2002. "PengaruhKebijakanHutangTerhadap Nilai Perusahaan Serta BeberapaFaktor Yang Mempengaruhinya"JurnalBisnis dan EkonomiVol. 9, no.2.
Faizal. 2004. "Analisis Agency Costs, StrukturKepemilikan dan Mekanisme Corporate Governance", Simposium NasionalAkuntansi VII Denpasar-Bali. Hal 197-207.
Gray, R., Owen, D., and Maunders, K.. 1987Corporate Social Reporting: Accounting and Accountability, Prentice-Hall, London
Hackston, David & Milne, Marcus J. 1996. "SomeDeterminant of Social and Environmental Disclosures in New Zealand Companies",Accounting, Auditing and AccountabilityJournal, Vol.9, No.1, pp.77-108
Hair JE, Jr., Anderson RE, Tatham, RL., BlackWG. 1998. Multivariate Data Analysis, Prentice Hall International Inc. New York.
Jensen, Michael C. dan W.H. Meckling. 1976."Theory of The Firm: Managerial Behavior, Agency Cost and Ownership Structure"Journal of Financial Economics 3.
Klapper, Leora F and I Love. 2002. "CorporateGovernance, Investor Protection, and performance in emerging markets". WorldBank Working Paper. http:// ssrn.com.
Refbacks
There are currently no refbacks.
Indexed by: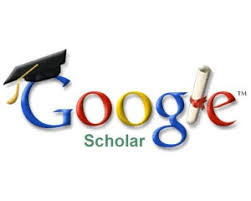 Editorial Office:
Universitas PGRI Madiun
Kampus 3 Lantai 2
Fakultas Ekonomi dan Bisnis
Jl. Auri no. 14-16 Madiun