Pengaruh Pertumbuhan Penjualan, Size Perusahaan, dan Leverage terhadap Nilai Perusahaan dengan Profitabilitas sebagai Variabel Intervening (Studi Kasus Perusahaan Manufaktur sektor Konsumsi Yang Terdaftar di Bursa Efek Indonesia tahun 2015 - 2017)
Abstract
This study aims to examine Sales Growth, Company Size and Leverage Against Firm Value with Profitability as Variables in Consumption Sector Manufacturing Companies on the Indonesia Stock Exchange in 2015-2017. This research was conducted on consumption sector manufacturing companies listed on the Indonesia Stock Exchange in the 2015-2017 period with a total of 52 companies. The sample in this study amounted to 30 manufacturing sector manufacturing companies during the 2015-2017 period. Sampling using a purposive sampling technique. The analytical tool used in this study is multiple regression analysis and path analysis. Based on the results of multiple regression analysis showed that the variable Profitability and leverage affect the value of the company. While the growth in sales and company size does not affect the value of the company. And the profitability variable cannot intervene the variables of sales growth, company size and leverage of the firm's value.
Keywords: Sales Growth, Company Size, Leverage, profitability, Company Value.
References
Ajide, F,M. (2017). Firm-specific, and institutional determinants of corporate investments in Nigeria. Future Business Journal 3 107–118.
Annas, D. (2015). Pengaruh profitabilitas , Likuiditas, dan Laverage terhadap peringkat obligasi dengan manajemen laba sebagai variabel intervening pada perusahaan keuangan. Skripsi. Semarang: Progam Studi Akuntansi.
Azmi, N., Isnurhadi., & Hamdan, U. (2018). Pengaruh Profitabilitas, Ukuran Perusahaan terhadap Nilai Perusahaan dengan Struktur Modal sebagai Variabel Intervening pada perusahaan Manufaktur yang terdaftar di BEI. Jurnal Ilmiah Manajemen Bisnis Dan Terapan No 2.
Buzzell, R, D., Gale, B, G., & Sultan, R, G, M. Market share-a key to profitability. Harvard Business Review, January-Februarr 1975, p. 97-106.
Blease, J, R., & Kaen, F, R. (2010). Employees, Firm Size and Profitability of U.S. Manufacturing Industries. Investment Management and Financial Innovation.
Dewi I, R., Handayani S, R., & Nuzula N, F. (2014). Pengaruh Struktur Modal terhadap Nilai Perusahaan (Studi pada Sektor Pertambangan yang Terdaftar di BEI periode 2009- 2012). Jurnal Administrasi Bisnis (JAB), Vol 17.
Fahmi, I. (2013). Analisis Laporan Keuangan. Bandung; Penerbit Alfabeta.
Ghozali, I. (2016). Aplikasi Analisis Multivariete dengan program IBM SPSS 23. Semarang: Badan Penerbit Universitas Diponegoro.
Hermawan, S.,& Maf'ulah A. N. (2014). Pengaruh Kinerja Karyawan terhadap Nilai Perusahaan dengan Pengungkapan Corporate Social Responbility sebagai Variabel Pemoderasi. Jurnal Dinamika Akuntansi (JAM) Vol 6 No 3, 2014.
Hery. (2017). Kajian Riset Akuntansi. ISBN 978-602-375-902-6. PT Gramedia, Jakarta.
Hermuningsih, S. (2012). Pengaruh profitabilitas, size terhadap nilai perusahaan dengan sruktur modal sebagai variabel intervening. Vol 12 Nomor 2
Kasih, T, D, S. (2017). Pengaruh Return On Asset, Return On Equity, dan Net Profit Margin terhadap Harga Saham Sembilan Perusahaan Manufaktur Sub Sektor Makanan dan Minuman yang terdaftar di BEI. Skripsi. Yogyakarta : Fakultas Ekonomi Progam studi Manajemen.
Kaya, E, O. (2015). The Effects of Firm-Specific Factors on the Profitability of Non-Life Insurance Companies in Turkey.International Journal of Financial Studies ISSN 2227-7072
Khumairoh. Kalbuana, N., & Mulyati,H. (...). Pengaruh Laverage , Profitabilitas, dan Ukuran Perusahaan terhadap Nilai Perusahaan. Menakar Peran Profesi sebagai Engine of Reform dalam Pembangunan Global Berkelanjutan, ISSN 2460-0784.
Limbong, D, T, S.(2016). Analisis Pengaruh Struktur Modal, Pertumbuhan Penjualan, dan Ukuran Perusahaan terhadap Nilai Perusahaan dengan Profitabilitas sebagi Variabel Intervening. Skripsi. Semarang: FakultasEkonomikadanBisnisUniversitasDiponegoro.
Mohamad, N, E, A., & SAAD, N. (2012). Cost of Capital- The Effect to Firm Value and Profitability Performance in Malaysia. International Journal of Academic Research in Accounting, Finance and Management Sciences , ISSN: 2225-8329. Vol 2, Issue 4.
Refbacks
There are currently no refbacks.
Indexed by: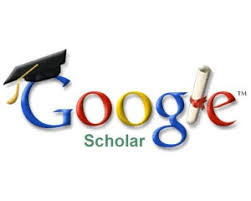 Editorial Office:
Universitas PGRI Madiun
Kampus 3 Lantai 2
Fakultas Ekonomi dan Bisnis
Jl. Auri no. 14-16 Madiun