PENGARUH CORPORATE GOVERNANCE, FREE CASH FLOW DAN INVESTMENT OPPORTUNITY SET TERHADAP DIVIDEND PAYOUT RATIO (Studi Pada Perusahaan Pertambangan yang Terdaftar di Bursa Efek Indonesia Pada Tahun 2012-2018)
Abstract
The purpose of this study is to provide empirical evidence of the influence of corporate governance, free cash flow and investment opportunity set on the dividend payout ratio. Corporate governance is represented by managerial ownership and the investment opportunity set is measured using the MBVE ratio. The study was conducted on 9 mining sector companies listed on the Indonesia Stock Exchange (IDX). The data used are financial statements issued by the IDX for the period 2012-2018. Data analysis was performed using multiple linear regression analysis techniques with t test and F test. The results of statistical tests showed that partially corporate governance and investment opportunity sets have no significant negative effect on the dividend payout ratio, while free cash flow has a significant negative effect on the dividend payout ratio. Simultaneous testing found that corporate governance, free cash flow and investment opportunity sets had no significant effect on dividend payout ratios
Keywords: corporate governance, free cash flow, investment opportunity set and dividend payout
ratio
References
Afira, D., & Suratman, H. S. S. (2018). PENGARUH PROFITABILITAS, FREE CASH FLOW DAN INVESTMENT OPPORTUNITY SET TERHADAP DIVIDEND PAYOUT RATIO (Studi pada Perusahaan BUMN yang terdaftar di Bursa Efek Indonesia pada tahun 2013-2017) (Doctoral dissertation, Fakultas Ekonomi dan Bisnis Unpas Bandung).
Bilqis, H. Pengaruh investment opportunity set, likuiditas, profitabilitas, dan size (ukuran perusahaan) terhadap kebijakan dividen (Bachelor's thesis, Jakarta: Fakultas Ekonomi dan Bisnis UIN Syarif Hidayatullah).
Brigham, Eugene F. & Houston, Joel F. (2011). Dasar-dasar Manajemen Keuangan Edisi 11. Jakarta: Salemba Empat.
Bursa Efek Indonesia. (2019). Laporan Keuangan dan Tahunan. https://www.idx.co.id/perusahaan-tercatat/laporan-keuangan-dan-tahunan/. Diakses tanggal 25 Juni 2019 pukul 19.00 WIB.
Bursa Efek Indonesia. (2019). Ringkasan Performa Perusahaan Tercatat. https://www.idx.co.id/data-pasar/laporan-statistik/ringkasan-performa-perusahaan-tercatat/. Diakses tanggal 25 Juni 2019 pukul 19.00 WIB.
Dunia Investasi. (2019). Data Harga Saham Bursa Efek Indonesia. http://www.duniainvestasi.com/bei/. Diakses tanggal 21 Juni 2019 pukul 20.00 WIB.
Effendi, Muh. Arief. (2012). The Power of Good Corporate Governance (Teori dan Implementasi). Jakarta: Salemba Empat.
Farisah, N. (2015). Pengaruh Investment opportunity Set, Ukuran Perusahaan, Profitabilitas, dan Debt to Equity Ratio Terhadap Dividend Payout Ratio pada Perusahaan Sektor Real Estate dan Property yang Terdaftar di BEI (Doctoral dissertation, UNIVERSITAS NEGERI SEMARANG).
Hernat, O. P. (2015). Pengaruh Free Cash Flow Terhadap Dividend Payout Ratio Pada Perusahaan Manufaktur Di Bursa Efek Indonesia Tahun 2009-2013. Skripsi). Yogyakarta: Universitas Atma Jaya.
Indriani, W., Susilawati, R. A. E., & Purwanto, N. (2014). Pengaruh Kepemilikan Manajerial dan Kinerja Keuangan terhadap Kebijakan Dividen pada Perusahaan Manufaktur yang Terdaftar di Bursa Efek Indonesia Tahun 2012-2014. Jurnal Riset Mahasiswa Akuntansi Unikama, 4(1).
Komrattanapanya, P., & Suntraruk, P. (2013). Factors influencing dividend payout in Thailand: A tobit regression analysis. International journal of accounting and financial reporting, 3(2), 255.
Refbacks
There are currently no refbacks.
Indexed by: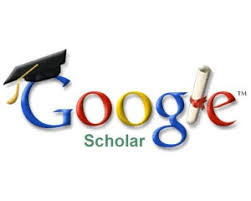 Editorial Office:
Universitas PGRI Madiun
Kampus 3 Lantai 2
Fakultas Ekonomi dan Bisnis
Jl. Auri no. 14-16 Madiun