PENGARUH PROFITABILITAS TERHADAP RETURN SAHAM DENGAN UKURAN PERUSAHAAN SEBAGAI VARIABEL MODERASI PADA PERUSAHAAN MANUFAKTUR DI BEI TAHUN 2014-2016
Abstract
The purpose of this study was to examine the effect of profitability (ROE) on stock returns with company size as a moderating variable in manufacturing companies on the Indonesia Stock Exchange in 2014-2016. This research uses simple linear regression analysis. The sample in this study were 60 manufacturing companies listed on the Indonesia Stock Exchange (IDX) for 3 years. The research sample was selected by purposive sampling technique with predetermined criteria. The results of the linear regression test showed a sig value of 0.274 so that the profitability variable (ROE) had no effect on stock returns. Furthermore, the MRA table value shows a sig value of 0.443 and it can be said that company size cannot moderate the relationship of the independent variable with the dependent variable.
Keywords: ROE, Stock Return, Firm Size
References
Almira, Talitha Rahma. (2015) . Pengaruh Profitabilitas dan Likuiditas Terhadap
Return Saham Pada Subsektor Perkebunan yang Terdaftar di Bursa Efek Indonesia Pada Tahun 2009-2013. S1 Thesis. Universitas Pendidikan Indonesia.
Andries, Petra dan Stephan, Ute. (2019). Environmental Innovation and Firm Performance: How Firm Size and Motives Matter. MDPI Journals. London.
Aria, Nyoman dan Mertha, Made. (2016). Likuiditas Sebagai Pemoderasi Pengaruh Profitabilitas Dan Struktur Modal Pada Return Saham Perusahaan Manufaktur. E-Jurnal Udayana Vol.15. Bali : Universitas Udayana.
Bagnoli, Mark. (2010). The Relative Profitability of Analysts' Stock Recommendations: What Role Does Investor Sentiment Play?. rutgers.edu. Texas
Dahmash, N.Firas. (2015). Size Effect on Company Profitability: Evidence from Jordan. International Journal of Business and Management; Vol. 10, No. 2. Jordania.
Ghozali, Imam. (2016). Aplikasi Analisis Multivariete. Semarang : Badan Penerbit Universitas Diponegoro.
Hibbert, Ann Marie. Kang, Qiang. Kumar, Alok. Mishra, Suchismita. (2019). Heterogeneous Beliefs and Return Volatility Around Seasoned Equity Offerings (SEOs). SSRN Journals. Australia.
Hartono, Jogiyanto. (2015). Teori Portofolio dan Analisis Investasi. Yogyakarta : BPFE.
Husnan, Suad. (2015). Dasar-Dasar Manajemen Keuangan. Yogyakarta : UPP STIM YKPN
Harmono. (2015). Manajemen Keuangan. Jakarta : Bumi Aksara.
Oner, Emine. (2015). The Effect Of Firm-Specific Factors On The Profitability Of Non-Life Insurance Companies In Turkey. MDPI Journal. Turkey.
Prasetyaningrum, Murni.(2013). Profitabilitas Dan Return Saham: Peran Moderasi Arus Kas Operasi Dan Ukuran Perusahaan. JRAK,Volume 9, No.1. Surakarta: Unversitas Sebelas Maret.
Rudangga, Gede dan Merta, Gede. (2016). Pengaruh Ukuran Perusahaan, Leverage, Dan Proftabilitas Terhadap Nilai Perusahaan. E-Jurnal UNUD Vol. 5, No.7 : 4394-4422. Bali : Universitas Udayana.
Susilowati, Yeye. Turyanto,Tri. (2011). Reaksi Signal Rasio Profitabilitas Dan Rasio Solvabilitas Terhadap Return Saham Perusahaan. Dinamika Keuangan dan Perbankan, Vol. 3, No. 1. Semarang : Universitas Stikubank.
Sugiono. (2015). Metode Penelitian Kuantiatif, Kualitatif dan R&D. Bandung : CV. Alfabeta
Subramanyam, K.R. (2014). Analisa Laporan Keuangan. Jakarta : Salemba Empat.
Ullah, Saif. (2010). Effect of Dividend Policy Measures on Stock Prices: With Reference to Karachi Stock Exchange, Pakistan (Tesis). Karlstad University Studies, ISSN 1403-8099. Inggris.
Yuksel, Serhat. (2018). Determinants Of Profitability In The Banking Sector : An Analysis Of Post-Soviet Countries. MDPI Journal. Turkey.
www.idx.co.id
www.warta ekonomi.com
Refbacks
There are currently no refbacks.
Indexed by: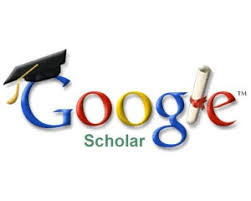 Editorial Office:
Universitas PGRI Madiun
Kampus 3 Lantai 2
Fakultas Ekonomi dan Bisnis
Jl. Auri no. 14-16 Madiun