PENGARUH PROFITABILITAS, LIKUIDITAS, DAN LEVERAGE TERHADAP AGRESIVITAS PAJAK (Studi Pada Perusahaan Pertambangan Yang Terdaftar Di Bursa Efek Indonesia (BEI) Tahun 2014-2017)
Abstract
This study aims to examine the effect of profitability, liquidity, and leverage on tax aggressiveness. The object of this research is a mining company listed on the Indonesia Stock Exchange with a research period of 2014-2017. Samples were taken using purposive sampling technique and obtained 14 companies, with a period of 4 years so that the sample amounted to 56. The analysis technique used is multiple linear regression. The results showed that the profitability variable had a significant negative effect on tax aggressiveness. Whereas the liquidity variable which is peroxided using the current ratio and the leverage peroxided using a debt to assets ratio does not have a significant effect on tax aggressiveness.
Keywords: profitability, liquidity, leverage, and tax aggressiveness.
References
Agoes, Sukrisno Dan Estralita Trisnawati. 2010. Akuntansi Perpajakan Edisi 2 Revisi. Jakarta. Salemba Empat
Chen, Shuping, et,al. Are Family Firms more Tax Aggressive than Non-family Firms?. (2010).Journal of Financial Economics. 91, (1), 41-61. Research Collection School Of Accountancy.
Ghozali, Imam. 2013. Aplikasi Analisis Multivariate Dengan Program Ibm Spss 21. Semarang. Badan Penerbit Universitas Diponegoro
Halim, Abdul Dan Syam Kusufi. 2012. Teori, Konsep Dan Aplikasi Akuntansi Sektor Publik. Jakarta. Salemba Empat
Kasmir. 2010. Pengantar Manajemen Keuangan Edisi Kedua. Jakarta. Kencana Prenadamedia Group
Krismiaji Dan Y Anni Aryani.2011. Akuntansi Manajemen Edisi Kedua. Yogykarta. UPP-STIM YKPN
Martinez, Antonio Lopo. 2017. Tax Aggressiveness: A Literature Survey. ISSN 1981-8610. REPec, Brasilia, v, 11, Special Edition, art. 6, p. 104-121 http://dx.doi.org/10.17524/repec/v11i0.1724
Nasution. 2012. Metode Research (Penelitian Ilmiah). Jakarta. Bumi Aksara
Pohan, Chairil Anwar. 2013. Manajemen Perpajakan Strategi Perencanaan Pajak Dan Bisnis Edisi Revisi. Jakarta. PT.Gramedia Pustaka Utama
Riduwan Dan Sunarto.2009. Pengantar Statistika Untuk Penelitian: Pendidikan, Sosial, Ekonomi, Komunikasi, Dan Bisnis. Bandung. Alfabeta
Santoso, Muhammad Rifky. 2017. Pemahaman Tax Planning. https://bppk.kemenkeu.go.id/id/publikasi/artikel/167-artikel-pajak/24310-pemahaman-tax-panning
Sugiyono. 2016. Metode Penelitian Pendidikan Pendekatan Kuantitatif, Kualitatif Dan R & D. Bandung. Alfabeta
Refbacks
There are currently no refbacks.
Indexed by: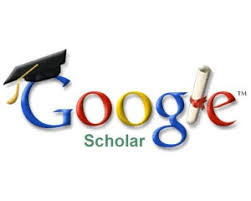 Editorial Office:
Universitas PGRI Madiun
Kampus 3 Lantai 2
Fakultas Ekonomi dan Bisnis
Jl. Auri no. 14-16 Madiun