PENGARUH RETURN ON ASSET, DIVIDEN PAYOUT RATIO, DAN DEBT TO EQUITY RATIO TERHADAP PERATAAN LABA PADA PERUSAHAAN MANUFAKTUR PERIODE 2013-2017
Abstract
Earnings smoothing is a special form of earnings management that has a clear objective to reduce temporal volatility of income and to produce a steady stream of earnings growth. In the initial stage, researchers detect earnings smoothing behavior based on the comparison of earnings volatility between companies and reported earnings more smoothly. The purpose of this study was to determine the effect of ROA, DPR and DER on income smoothing in Manufacturing Companies listed on the Indinesia Stock Exchange in 2013-2017. Corporate income smoothing is measured through financial ratios using variables, ROA, DPR and DER. The type of research used is descriptive quantitative, and data collection comes from www.idx.com. The results of this research test use logistic regression test that there is an effect of ROA and DER on income smoothing, while the DPR has no effect on income smoothing.
Keywords: Income Smoothing, Return on assets, Dividend payout ratio, Debt to equity ratio.
References
Almeida, J.E.F., Neto, A.S., Bastianello, R.F., & Moneque, E.Z. (2012). Effects Of Income Smoothing Practices On The Conservatism Of Public Companies Listed On The BM&FBOVESPA, Revista Contabilidade & Financas. Vol 23 No 58. University of São Paulo & Universidade Federal do Espírito Santo.
Asmara, W. D. (2017). Pengaruh Return On Asset, Net Profit Margin, Debt To Equity Ratio dan Size Terhadap Perataan Laba (Studi Empiris Pada Perusahaan Manufaktur yang Terdaftar Di Bursa Efek Indonesia Periode 2013-2016). Jurnal Riset Akuntansi. Vol 6 No 4. Universitas Islam Malang.
Atik, A. (2009). Detecting Income-Smoothing Behaviors Of Turkish Listed Companies Through Empirical Tests Using Discretionary Accounting Changes. Critical Perspectives on Accounting. Vol 20 No 5. Marmara University.
Barth, H.G. (2013). Income Smoothing By Valuation Of Repurchase Obligations In The Annual Financial Statements Of Car Dealerships. Acta Universitatis Agriculturae et Silviculturae Mendelianae Brunensis. Vol 61 No 7. Universitatis Agriculturae.
Budiasih, I. (2009). Faktor-Faktor Yang Mempengaruhi Praktik Perataan Laba. Jurnal Ilmiah Akuntansi dan Bisnis. Universitas Udayana.
Bouvatier, V., Lepetit, L., & Strobel, F. (2013). Bank Income Smoothing, Ownership Concentration and the Regulatory Environment. Journal of Banking and Finance. Université de Paris Ouest, Université de Limoges, & University of Birmingham.
Desnasari, C.A. (2013). Faktor – Faktor Yang Mempengaruhi Perataan Laba Pada Perusahaan Manufaktur Yang Terdaftar Di Bursa Efek Indonesia. Doctoral dissertation. Sekolah Tinggi Ilmu Ekonomi Perbanas.
Dewi, K.S. & Prasetiono. (2012). Analisis Pengaruh Roa, Npm, Der, Dan Size Terhadap Praktik Perataan Laba. Jurnal Managemen. Vol 1 No 2. Universitas Dipenegoro.
Duru, K. & Tsitinidis, A. (2013). Managerial Incentives and Earnings Management: An Empirical Examination of the Income Smoothing in the Nordic Banking Industry. Department of Business Studies. Uppsala University.
Fatmasari, F., Sulistyo, & Mustikowati, R.I. (2014). Penggunaan Informasi Keuangan Untuk Memprediksi Keuntungan Investasi Bagi Investor Di Pasar Modal. ). Jurnal Riset Mahasiswa Akuntansi Unikama. Vol 4 No 1. Universitas Kanjuruhan.
Refbacks
There are currently no refbacks.
Indexed by: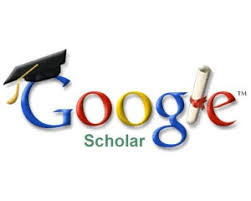 Editorial Office:
Universitas PGRI Madiun
Kampus 3 Lantai 2
Fakultas Ekonomi dan Bisnis
Jl. Auri no. 14-16 Madiun