FAKTOR-FAKTOR YANG MEMPENGARUHI BELANJA DAERAH SERTA KEMUNGKINAN TERJADINYA FLYPAPER EFFECT DI KERESIDENAN MADIUN
Abstract
This study aims to: (1) determine the effect of Regional Original Revenue (PAD) on Regional Expenditure in Regencies / Cities in the Madiun Residency area in 2014-2018; (2) determine the effect of the General Allocation Fund (DAU) on Regional Expenditure in Regencies / Cities in the region Madiun Residency in 2014-2018; (3) knowing the Regional Original Revenue (PAD) and General Allocation Fund (DAU) of Regional Expenditures in the Madiun Residency area in 2014-2018; and (4) knowing whether there is a flypaper Effect on Regional Expenditures. The population in this study were all regencies / cities in the Madiun Residency area in 2014-2018, amounting to 8 districts / cities. Data collection techniques using the documentation method. Prerequisite test data analysis using multicollinearity test, heterokedasticity test, and autocorrelation test. Hypothesis testing uses simple linear regression and multiple linear regression analysis
Keywords: Regional Original Revenue (PAD), General Allocation Fund (DAU), and Regional Expenditure
References
Aprizay, Y. S., & Darwanis, M. A. (2014). Pengaruh Pendapatan Asli Daerah, Dana Perimbangan Dan Sisa Lebih Pembiayaan Anggaran Terhadap Pengalokasian Belanja Modal Pada Kabupaten/Kota Di Provinsi Aceh. Jurnal Akuntansi ISSN, 2302, 0164.
Arwaty, D., & Hadiati, N. (2013, November). Pengaruh Pertumbuhan Ekonomi, Pendapatan Asli Daerah Dan Dana Alokasi Umum Terhadap Pengalokasian Anggaran Belanja Modal Pada Pemerintah Daerahkabupaten/Kota Di Propinsi Jawa Barat. Seminar Nasional Teknologi Informasi & Komunikasi Terapan 2013 (Semantik 2013), Universitas Dian Nuswantoro.
Fauriza, R., Salbiah, S., & Muda, I. (2018, October). Analisis Pengaruh Pendapatan Asli Daerah (PAD), Dana Perimbangan dan Sisa Lebih Pembiayaan Anggaran Terhadap Pengalokasian Belanja Modal di Provinsi Sumatera Utara. In Talenta Conference Series: Local Wisdom, Social, and Arts (LWSA) (Vol. 1, No. 1, pp. 178-184).
Hafiluddin Nauval (2013). Analisis Flypaper effect Pada Belanja Daerah Pemerintah Provinsi Di Indonesia. Jurnal Ekonomi Pembangunan Volume 11, Nomor 1, Juni 2010, hlm.69-92.
Herlina, E. (2013). Faktor-Faktor yang Mempengaruhi Belanja Daerah serta Dampaknya terhadap Produk Domestik Regional Bruto Kabupaten Berau. Journal of Innovation in Business and Economics, 4(1), 25-44.
Imam Ghozali. (2013). Aplikasi Analisis Multivariate dengan Program IBM SPSS 21.Semarang :Badan Penerbit Universitas Diponegoro.
Kartika, T. (2013). Faktor-Faktor Yang Mempengaruhi Belanja Daerah Dan Kemungkinan Terjadinya Flypaper Effect Di Daerah Istimewa Yogyakarta Tahun 2005-2011. Jurnal Ilmu Ekonomi.
Octovido, I. (2014). Analisis Efektivitas Dan Kontribusi Pajak Daerah Sebagai Sumber Pendapatan Asli Daerah Kota Batu (Studi Pada Dinas Pendapatan Daerah Kota Batu Tahun 2009-2013). Jurnal Administrasi Bisnis, 15(1).
Pramuka, B.A. (2010). Flypaper effect Pada Pengeluaran Pemerintah Daerah Di Jawa.
Sugiyono. (2016). Statistika Untuk Penelitian. Bandung: penerbit Alfabeta.
Susanti Eka Wahyuni dan Indrian Supheni (2017) "Flypaper Effect Pada Pendapatan Asli Daerah (Pad), Dan Dana Alokasi Umum (Dau) Terhadap Belanja Pemerintah Daerah Kabupaten Nganjuk Periode 2012-2016" Akuntansi Dewantara Vol. 1 No. 2 Oktober 2017 hal 188-200.
Refbacks
There are currently no refbacks.
Indexed by: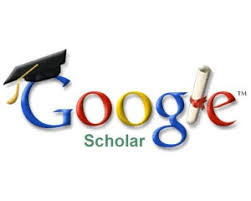 Editorial Office:
Universitas PGRI Madiun
Kampus 3 Lantai 2
Fakultas Ekonomi dan Bisnis
Jl. Auri no. 14-16 Madiun