PERBEDAAN ABNORMAL RETURN DAN VOLUME PERDAGANGAN SAHAM SEBELUM DAN SETELAH MASYARAKAT EKONOMI ASEAN (MEA) TAHUN 2015 PADA PERUSAHAAN FARMASI YANG TERDAFTAR DI BEI
Abstract
Abnormal Return is the difference between Actual Return and Expected Return that can occur before official information is published or information leakage has occurred after official information is published. While the Stock Trading Volume is the number of shares traded in one trading day.
The purpose of this study was to determine the differences in Abnormal Returns and Trading Volume of Shares, Before and After the Asean Economic Community (AEC) in 2015 on Pharmaceutical Companies Listed on the Indonesia Stock Exchange. This type of research is quantitative descriptive, and data collection comes from www.idx.co.id. The hypothesis test used is the Paired Sample t-test.
The results of this study showed: (1) The negative t value means that the average abnormal return before the MEA is lower than the average of the abnormal return after the MEA on Pharmaceutical Companies listed on the Stock Exchange. Thus it can be concluded that the abnormal return before MEA is lower than the abnormal return after MEA at Pharmaceutical Companies Listed on the Indonesia Stock Exchange; (2) A negative t value means that the average Stock Trading Volume before the MEA is lower than the average Stock Trading Volume after the MEA at Pharmaceutical Companies listed on the IDX. Thus it can be concluded that the Trading Volume of Shares before the MEA is lower than the Trading Volume of Shares after the MEA at Pharmaceutical Companies Listed on the Indonesia Stock Exchange.
Keywords: ASEAN Economic Community (AEC), Abnormal Return, and Stock Trading Volume
References
Alexander dan Kadafi M.A (2018) Analisis Abnormal Return dan Trading Volume Activity Sebelum Dan Sesudah Stock Split Pada Perusahaan Yang Terdaftar Di Bursa Efek Indonesia Apriyanti dan Sidanti (2016) Perbedaan Abnormal Return Dan Volume Perdagangan Saham Sebelum Dan Setelah Pengumuman Pemenang Award Tahun 2014 Pada Perusahaan Yang Listing Di Bursa Efek Indonesia
Apriyanti dan Sidanti (2016) Perbedaan Abnormal Return Dan Volume Perdagangan Saham Sebelum Dan Setelah Pengumuman Pemenang Award Tahun 2014 Pada Perusahaan Yang Listing Di Bursa Efek Indonesia Nila Firdausi Nuzula dkk (2019) Analisis Perbedaan Abnormal Return Dan Trading Volume Activity Sebelum Dan Sesudah Pengumuman Kebijakan Loan To Value (Ltv) Bank Indonesia (Studi Pada Perusahaan Sektor Property, Real Estate And Building Construction Yang Terdaftar Di Bursa Efek Indonesia Periode 2018)
Fenomena Penelitian https://materiips.com/keuntungan-dan-kerugian-dari-mea
Ghozali (2013) Aplikasi Analisis Multivariate Dengan Program IMB SPSS 21Rusliati, Ellen dan Esti Nur Farida. 2010. "Pemecahan Saham Terhadap Likuiditas dan Return Saham". Jurnal Bisnis dan Akuntansi. Vol 12, No 3, Desember 2010.
Hanafi (2013) Manajemen Keuangan
Hatta M, dkk (2016) Pengaruh Kompetisi Terhadap Kesiapan Mahasiswa Jurusan Akuntansi Dalam Menghadapi MEA
http://finance.yahoo.com/
http://www.idx.co.id/.
Jannah W, dkk (2017) Analisis Fundamental, Suku, Bunga, Dan Overconfidence Terhadap Pengambilan Keputusan Investasi Pada Investor Di Surabaya
Khoiriyah, dkk (2017) Makalah Return Harapan & Risiko Portofolio
Koesrianti (2013) Pembentukan Masyarakat Ekonomi Asean (ASEAN Economic Community / AEC) 2015: Integrasi Ekonomi Berdasar Komitmen Tanpa Sanksi
Kristiyanto, dkk (2018) Pengaruh Peristiwa Bom Thamrin Terhadap Return Saham Dan Trading Volume Activity Pada Perusahaan Lq45 Yang Terdaftar Di Bursa Efek Indonesia
Nuzula dan Aditya Analisis Perbedaan Abnormal Return Dan Trading Volume Activity Sebelum Dan Sesudah Pengumuman Kebijakan Loan To Value (Ltv) Bank Indonesia (Studi Pada Perusahaan Sektor Property, Building Real Estate And Construction Yang Terdaftar Di Bursa Efek Indonesia Periode 2018)
Prakoso (2016) Analisis Faktor-Faktor Yang Mempengaruhi Return Saham (Studi Empiris Pada Perusahaan Manufaktur Yang Go Public Di Bursa Efek Indonesia Tahun 2011-2014)
Refbacks
There are currently no refbacks.
Indexed by: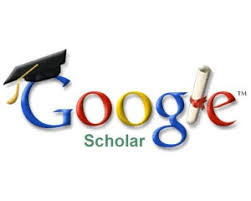 Editorial Office:
Universitas PGRI Madiun
Kampus 3 Lantai 2
Fakultas Ekonomi dan Bisnis
Jl. Auri no. 14-16 Madiun