PENGARUH RASIO LIKUIDITAS, SOLVABILITAS, DAN AKTIVITAS TERHADAP PERTUMBUHAN LABA DIMODERASI OLEH UKURAN PERUSAHAAN
Abstract
This study aims to determine the effect of liquidity ratios, solvency, and activity on earnings growth with company size as moderating. This research was conducted at manufacturing companies listed on the Stock Exchange in 2015-2017. The sampling technique used in this study was positive sampling. Data collection method is using secondary data. Data analysis techniques used multiple regression analysis and Moderated Regression Analysis (MRA). The results of the analysis showed that partially Current Ratio (CR) and Debt to Equity Ratio (DER) had no effect on Profit Growth, but Total Asset Turnover (TAT) partially affected profit growth, while partially company size cannot moderate the effect of Current Ratio (CR), Debt to Equity Ratio (DER), Total Asset Turnover (TAT) on Profit Growth.

Keywords: Current Ratio, Debt to Equity Ratio, Total Asset Turnover, Company Size, Profit Growth
References
Abbasi, Atif and Malik, Qaisar Ali. 2015. Firms' Size Moderating Financial Performance in Growing Firms: An Empirical Evidence from Pakistan. International Journal of Economics and Financial Issues. Vol. 5, 2015.
Babalola, Y. A. 2013. Financial Ratio Analysis of Firms: A Tool for Decision Making. International Journal of Management Sciences. Vol. 1, No. 4, 2013.
Erawati, Teguh dan Widayanto, Ignatius Joko. 2016. Pengaruh Working Capital To Total Asset, Operating Income To Total Liabilities, Total Asset Turnover, Return On Asset, Dan Return On Equity Terhadap Pertumbuhan Laba Pada Perusahaan Manufaktur Yang Terdaftar Di Bursa Efek Indonesia. Jurnal Akuntansi Vol. 4 No. 2 Desember 2016.
Fahmi, Irham. 2013. Analisis laporan Keuangan. Bandung : ALFABETA.
Ghozali, Imam. 2016. Aplikasi Analisis Multivariate dengan Program IBM SPSS 23. Semarang : Badan Penerbit Universitas Diponegoro.
Gunawan, Ade dan Wahyuni, Sri Fitri. 2013. Pengaruh Rasio Keuangan terhadap Pertumbuhan Laba pada Perusahaan Perdagangan di Indonesia. Jurnal Manajemen dan Bisnis Volume 13 Nomor 01 April 2013 ISSN 1693-7619.
Heikal, Moch; Khaddafi, Muammar; Ummah, Ainatul. 2014. Influence Analysis of Return on Assets (ROA), Return on Equity (ROE), Net Profit Margin (NPM), Debt To Equity Ratio (DER), and Current Ratio (CR), Against Corporate Profit Growth In Automotive In Indonesia Stock Exchange. International Journal of Academic Research in Business and Social Sciences. Vol. 4, No. 12 .
Jumingan. 2014. Analisis Laporan Keuangan. Jakarta : Bumi Aksara.
Mahaputra, I Nyoman Kusuma Adnyana. 2012. Pengaruh Rasio-Rasio Keuangan Terhadap Pertumbuhan Laba Pada Perusahaan Manufaktur yang Terdaftar di BEI. Jurnal Akuntansi dan Bisnis. Vol. 7, No. 2, Hlm. 243-254.
Peranginangin, Adat Muli. 2015. Faktor-Faktor Yang Mempengaruhi Pertumbuhan Laba Pada Perusahaan Consumer Goods Dengan Ukuran Perusahaan Sebagai Variabel Moderating. Jurnal Akuntansi dan Manajemen. Vol. II, No. 5, Januari 2015.
Pouraghajan, Abbasali; Mansourinia, Elham; Bagheri, Seyedeh Maryam Babanejad; Emamgholipour, Milad; Emamgholipour, Bahareh. 2013. Investigation the Effect of Financial Ratios, Operating Cash Flows and Firm Size on Earnings Per Share: Evidence from the Tehran Stock Exchange. International Research Journal of Applied and Basic Sciences. Vol, 4. 2013.
Rashid, Chnar Abdullah. 2018. Efficiency of Financial Ratios Analysis for Evaluating Companies' Liquidity. International Journal of Social Sciences & Educational Studies. Vol. 4, No.4, March 2018.
Theogene, Habimana; Mulegi, Tom; Hosee, Niyompano. 2017. The Contribution Of Financial Ratios Analysis On Effective Decision Making In Commercial Banks. International Journal of Management and Applied Science. Volume. 3, June 2017.
Ur Rehman, Mobeen. 2014. Impact Of Liquidity & Solvency On Profitability Chemical Sector Of Pakistan. Economics Management Innovation (EMI), Vol. 6, Issue 3, 2014.
Widiasmara, Anny; Novitasari, Maya; Hasanah, Karuniawati. 2017. Pengaruh Firm Size terhadap Aggressive Tax Avoidance Corporate Governance sebagai Variabel Moderating. Prosiding Seminar Hasil Penelitian dan Pengabdian Kepada Masyarakat UNIPMA. 2017.
www.idx.co.id
Refbacks
There are currently no refbacks.
Indexed by: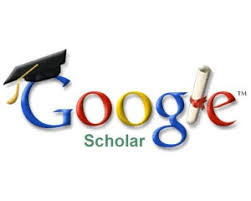 Editorial Office:
Universitas PGRI Madiun
Kampus 3 Lantai 2
Fakultas Ekonomi dan Bisnis
Jl. Auri no. 14-16 Madiun